[EN] С 25 по 27 октября в рамках программы "Free Speech Partnership" пройдет конференция «Дискурсы модернизации»
Discourses of modernization, Kiev, Oct 25-27, 2013.
Новости
21.10.2013 //
118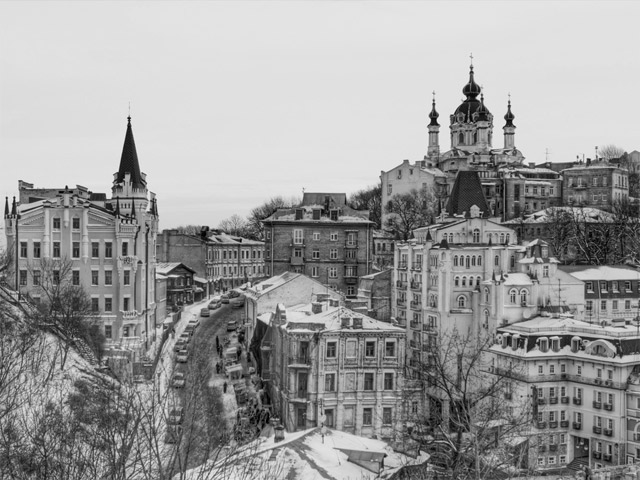 © Trey Ratcliff
On October 25-27th editors of Res Publica Nowa (Poland) and Krytyka (Ukraine) organize in Kyiv an international conference on new wave of modernization and media. Over 40 editors of intellectual journals from over 14 countries (Eastern Partnership, Visegrad, Austria, Germany and Russia) will discuss the theme of technology and democracy in a global context: Discourses of Modernization. "World is at a brink of new wave of modernization marked by unprecedented high-tech advancement. Yet this might well be story of another ideology, with false idols and dead ends" write organizers in the introduction to the conference. The event is sponsored by: International Visegrad Fund, Google, Polish-German Cooperation Fund, Polish Institute in Kyiv as a part of multi-annual program of Res Publica Nowa. It's aim is to connect opinion leaders from the region and express joint communication on issues of global importance. Previous conference took place also in Kyiv in 2011, and Warsaw 2010.
Friday Oct 25
Arrivals
5pm Special event — TBC
Visegrad Group and Ukraine — public meeting with the editor of Komentari weekly
7pm dinner
Opening speech Prospects of modernization
Ivan Krastev (BG) TBC
Carl Henrik Fredriksson (AT)
Saturday Oct 26
10am Opening
Yossi Vardi (IL) TBC
10:30am-12:30pm Session One
Modernization and values
How today's advocates of modernization portray 'good society'?
Opening statements:
Marek Seckar (CZ)
Michał Sutowski (PL)
Irina Magdysh (UA)
Discussion
12:30pm-2pm Lunch
2pm — 4pm Session Two
Modernization and political culture
Different national contexts. How do we react to modernization? — review of key responses to the idea of modernization in the Western, Central and Eastern Europe
Opening statements:
Volker Waksler (DE)
Pogonyi Szabolcs (HU)
Taciana Arcimović (BY)
Alexander Markov (RU)
Discussion
4pm — 4:20pm Coffee
4:20pm — 6:20pm Session Three
Tech geeks and technocrats
Does technological progress bring more democracy or is it neutral? — Technological progress is being advocated as bringing more democracy to peoples. Does it really influence democratic change? How it does and how it does not?
Opening statements:
Iryna Vidanava (BY)
Jeremy Druker (CZ / USA) TBC
???? (PL) TBC
Discussion
Sunday Oct 27
10am — 12pm Session Four
New digital age
Why hi-tech companies what to change societies? We invite people from hi-tech to the floor to ask for their opinion and get them involved in Q&A session
Ideas for speakers:
— Google
— Prezi
— Portable solar battery compary UA
— Gadu-gadu PL
— micro-biology UA
— Ukrainian hacker
12pm — 12:30pm Closing remarks
12:30pm — 2pm Lunch
End of conference program
Sun 3pm — Monday 3pm Special seminar for Ukrainian editors
Business strategies for new media — by Google representative TBC
The conference venue:
Friday
1. Piano Cafe
Address: Ярославська, 56а, Kiev, Ukraine
Sat-Sunday
2. Boutique Hotel Vozdvyzhensky
Address: Воздвиженська, 60а,б, Kiev, Ukraine